Your financial marketing to millennials may be as effective as an empty page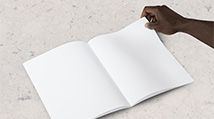 Attention financial marketers: before millennials can consider your institution and your products, they have to have awareness and understanding of those offerings and their benefits.
Many of your millennial customers are hungry for financial education at its most basic levels. If you're not satisfying this need, your marketing may not be any more effective than an empty page.